License Solution's California real estate pre-license courses include the most up to date California Department of Real Estate approved curriculum. We author our own real estate material giving our students the advantage of having the most current information available for their studies.
Our course materials make it easy for you to obtain your real estate license. Simply follow the steps in your account to complete the required courses and study for the state exam. It's fast and easy!
You can use our interactive materials to study online, benefit from our video-enhanced courses, and/or listen to our audio books when you're on the go. And, of course, you can also read our ebooks. Learn at your own pace and in one or more formats.
Our courses feature online, open-book exams and we do not require a proctor when taking your exam.
Our student support is exceptional. We answer your phone calls LIVE and respond to your emails in minutes.
We guarantee you will pass the state exam on your first try or we will pay the state testing fee of $60 until you do pass. We've got your back!
We have a 5-STAR average rating on Yelp, Google Reviews and an A+ Better Business Bureau (BBB) rating.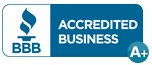 Our courses are approved and sponsored by the California Department of Real Estate (Approved Sponsor ID: S0572).
What our students are saying about our real estate school...
The online courses were very organized and easy to follow. I passed my State Exam the first trial. I would definitely recommend this course.
Mojdeh S.
Los Angeles
I had my brokers license in Seattle and am having taking courses throughout my 20 year career. Moving to CA used License Solution to get my CA license and was so pleased with the ease of the class and excellent service. The best way to get your license or take courses.
Leanne A.
Carlsbad, CA
I passed first try on my real estate CA BRE test. All I used was License Solution. They helped me when I had questions and the process was easy. I did 90% of my questions to them by email and called in the beginning to ask how their program was. I'm glad I did.
Carl R.
Los Angeles
Amazing service! I had a couple of times I had to get answeres asap and they answered the phone every time and helped me. Easy to talk with. The books were very good! When I took the ca state board I passed the first Time and felt confident about almost all the questions. There were only a few questions I had never seen before. I didn't even do any quick night before study prep. Defantley recommend !! Good luck!
Brigitte B.
Eureka, CA
Super easy to use, fast, understandable content and great customer service. I passed my exam on the first try and felt very well – prepared.
Cindy P.
Santa Rosa
The moment I opened the first book, I knew I will pass the exams first time. It was a very good learning experience, if you have any question you call and there is a real person who knows you by name on the other end. I am 100% satisfied with License Solution.
Randy N.
Rancho Cordova
I took my real estate license classes with License Solution and passed on the first time. I bought the online course and he books. It really was easy to understand. I am now taking additional courses and will send my agents here as well. Great price too!!
Stephanie T.
Victorville
The online courses were very organized and easy to follow. I passed my State Exam the first trial. I would definitely recommend this course.
Mojdeh S.
Los Angeles
I finished my exam in 90 min (you have 3 full hours to complete the exam) and everyone in the room looked at me as I got up to leave the exam room, thinking I had thrown in the towel or just given up bc it was just at the half-time mark! Well instead of agonizing over every question I breezed through it and even the attendants looked at me surprised bc I had just passed the Real Estate exam no problem, in a breeze and far ahead of everyone else in the room. Thanks License Solution!
Silvia K
Los Angeles
I just wanted to reply concerning the brief survey, I' am greatly appreciative of you Mr. Gene and License Solution Real Estate School.  Which it is an outstanding institute to attend, I would highly recommend that many should attend your school. I rate you , your staff, and your school of Real Estate a 100 across the board. Thank you once again ,Miss. Monica Morgan
Miss Monica
Los Angeles
I successfully passed the test, received my license, and have hung it with Keller Williams!
Thank you for your awesome study tools, the random question bank really helped me a lot!
Barney Greer
Barney G
La Mesa
We are so happy with license solution! My husband and I both did the on line course with them and passed the sale person's test in the first attempt! They always answered our questions and the course and prep tests were a big help to us! Thank you!
Afsoon A
San Diego
Great Course! With the use of your materials I completed all of the education requirements to apply for my CA Real Estate License. I utilized your test preparation materials exclusively in my preparation for the exam. Subsequent to my application acceptance, I was able to pass my exam on the first try. Your materials did an excellent job in preparing me for the types of questions and answer choices that I found on the actual exam. The prep work gave me a broad, strong subject matter knowledge base and allowed me to focus on answering the actual exam questions with confidence.
K Pennington
San Diego
Amazing online course with plenty of useful tools and great customer support! Highly highly recommend! Passed my CA state exam on my first try!
B. Milosheva
San Francisco
This is a GO TO for trying to obtain a real estate salespersons license, I was able to pass my real estate exam first try and I am only 22 years old, I believe anyone who takes this opportunity on wanting to get a career in real estate to take this course. Wanted to thank Gene also for the help with any questions I had during this journey !
R. Martinez
Yucaipa
I would like to thank License Solution for their good learning materials, well-designed random and simulated prep questions and great customer service. I passed the three courses after self-learning the books in a total of 60 days; I prepared the state exam using the random mold and simulated mold until I am very familiar with all the questions and correct answers and the reason why, and got consistently scoring over 90%. I passed the state exam at first try. They always ready to answer your questions and help you through until you pass the exam.
T. Yang
Los Angeles
HOW DO I GET MY CALIFORNIA LICENSE?
3 Easy Steps To Get Your Real Estate License
  COMPLETE YOUR COURSEWORK
Select one of the above packages and get started on your courses. Take the online, open-book exam after each course, score 60% or better, and with your three certificates in hand, you are on your way to becoming a real estate agent.
  STUDY FOR & PASS THE STATE EXAM
Use your course material, study tools, and exam prep practice questions to prepare for the State Exam. Our system uses the most advanced, up-to-date technology available to help you pass the State Exam on your first attempt, guaranteed.
  PUT YOUR LICENSE TO WORK
After you pass the State Exam, you are a licensed real estate agent, ready to help your clients buy and sell homes. Your studying has paid off, and you are now prepared to work with a broker to begin what we know will be a successful career in real estate. Congratulations!
WHAT ARE THE REQUIREMENTS TO GET MY REAL ESTATE LICENSE?
License Requirements
What makes me eligible to become a licensed agent in California?
You must be 18 years of age or older to become licensed in California.
You are required to take and pass three college-level real estate courses which include Real Estate Principles, Real Estate Practice and one elective course. These courses can be taken online and at your own pace with License Solution.
You will also need to pass the California state exam by receiving a score of 70% or better.
Which courses do I need to take to get my California real estate license?
You will need to successfully complete the following real estate courses in order to sit for the state exam:
REAL ESTATE PRINCIPLES COURSE
Examines in-depth information such as agency, appraisal, construction, contracts, fair housing, math and finance. The end of each chapter offers a summary detailing important facts to remember and includes a brief quiz. The course content will prepare you to pass the online Principles real estate exam.
REAL ESTATE PRACTICE COURSE
The chapters included in the Practice course will educate you in the aspects of property evaluation, property management, marketing, showing the property, taxation and escrow. Completing the Real Estate Practice course will give you the knowledge to prospect, market, show and sell properties.
REAL ESTATE ELECTIVE COURSE
Includes all three 45 hour college-level DRE approved courses to fulfill the 135-hour requirement needed for your California real estate license. (Our package includes the mandatory RE Principles and RE Practice. Finance has been chosen as the elective. RE Finance is highly recommended for passing the state exam.
However, if you desire a different elective, you may choose from the following: Legal Aspects, Property Management, Appraisal, Economics and Escrow after enrollment.
Do you help me prepare for the state exam?
Yes! Our state exam-prep offers hundreds of random questions to help you prepare to take and pass the state exam. We offer two variations of the state exam-prep. One is a random questioned exam with answers immediately shown after each question to help you understand the material. The second mimics the state exam as closely as possible to help you become comfortable with the exam process offered by the state of California Bureau of Real Estate.
California Principles Course
California Practice Course
Elective Course
California Principles Course
Chapter 1: The Origins of Money
Chapter 2: The History of Banking
Chapter 3: The Federal Reserve and Early 20th Century
Chapter 4: The Great Depression & Government Financing
Chapter 5: Primary Lenders
Chapter 6: Bailout Out Banks & the Financial System
Chapter 7: Secondary Markets
Chapter 8: Real Estate Cycles & Economic Theories
Chapter 9: The Mortgage Industry
Chapter 10: Loan Underwriting Process
Chapter 11: Loan Types and Mortgage Instruments
Chapter 12: Seller Financing & Consumer Protection Laws
California Practice Course
Chapter 1: California Trends and The Credit Crisis
Chapter 2: Agency Relationships and Career Opportunities
Chapter 3: Market Studies and New Connections
Chapter 4: Prospecting and Business Development
Chapter 5: Advertising
Chapter 6: Listings – Presentations and Types
Chapter 7: Listings – Contracts, Servicing, and Laws
Chapter 8: Showings, Preparing Offers, and Negotiating
Chapter 9: Financing Properties
Chapter 10: Credit and Mortgages
Chapter 11: Escrow, Title, and Taxation
Chapter 12: Leasing and Property Management
Elective Course
Finance has been chosen as the elective. RE Finance is highly recommended for passing the state exam.
However, if you desire a different elective, you may choose from the following after enrollment:
Legal Aspects
Property Management
Appraisal
Economics
Escrow after enrollment