Real Estate License F.A.Q.
FIND ANSWERS TO YOUR REAL ESTATE LICENSE QUESTIONS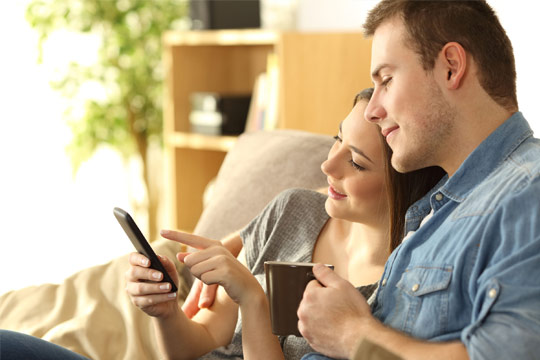 Questions about pre-licensing requirements, preparing for the California state exam and our company can be found below. If you do not find an answer to your question you may call our advisors at 888-714-0566 or email us at sales@licensesolution.com.
HOW DO I BECOME ELIGIBLE FOR THE CALIFORNIA SALESPERSON EXAM?
To become eligible to apply for the state exam, you must show proof that you have completed all (three) pre-licensing final exams. You will need to take each online course and at the end of each course, you will take an open-book, online test consisting of 100 questions. You may not take your first final exam any sooner than 18 days from date of enrollment. You must score at least 60% to pass the final exam for each course. Upon passing each final exam, you may print your certificate of completion.
You must complete all three subjects :
California Real Estate Principles
California Real Estate Practice
California Real Estate Finance.
After completing all three course final exams, you can apply to take the state exam either by filling out the online application at https://www.dre.ca.gov/ where you can upload the three certificates of completion or print and fill out the application and, with your three certificates attached, either mail or fax the documents to the DRE.
You will also need to send a check for $60 or, if applying online, you may pay with a credit or debit card. Your exam appointment can be scheduled online after your application has been processed  shortly thereafter. Your state exam scheduling is generally available about one month from the date the DRE receives your application.
WHAT ARE THE CALIFORNIA DEPARTMENT OF REAL ESTATE'S (DRE) REQUIREMENTS?
To obtain a California real estate sales license you must be 18 years of age. (No residency or citizenship is required.) Also, you must complete three 3-unit college-level courses in real estate: Real Estate Principles, Real Estate Practice and a 3rd course as an elective. We chose California Real Estate Finance because we believe this course is the most useful for new agents. All three courses must be completed BEFORE you can apply for the state exam.
WHAT ARE THE STATE-EXAM FEES AND WHERE DO I APPLY?
After completing all (three) courses' final exams, attach the three certificates of completion to the California Salesperson examination application located in your account and send your application to the California Department of Real Estate along with a check for $60. Alternatively, you can fill out the DRE's online application and upload your certificates. Then you can pay the $60 test fee by credit or debit card. You will receive your test appointment shortly thereafter. Your state exam appointment is generally about one month from the date they receive your application. All of the instructions are available in the student account area. If you need assistance, just call us and we will be happy to help.
IS YOUR REAL ESTATE PRACTICE COURSE COMPLIANT WITH THE NEW SB 1495 LAW?
Yes.  Our Real Estate Practice course is compliant with the new SB 1495 law.  License Solution is one of the few schools to issue the newest DRE Approved, SB 1495 compliant, Real Estate Practice course.
HOW DO I GET A REFUND FOR YOUR REAL ESTATE COURSES?
Students may apply in writing or by email to License Solution, Inc., mailing address, 2700 Neilson Way, Suite #730 within 15 days from the date of enrollment to cancel and receive a refund for the full tuition.
All License Solution materials must be returned in good condition at the time of cancellation; the materials should not be soiled, torn or marked upon (if hard copy books were shipped and part of your order). Refunds are not allowed if any course work has been submitted or any course final exams taken.
WHEN I PASS THE STATE-EXAM, WHAT HAPPENS NEXT?
Upon being notified that you passed, you must get fingerprinted and apply for your license within one year or you will have to retest. The California Department of Real Estate will send you the License Application forms to complete. The fee for a 4-year sales license is $245.00. Your license is good anywhere in the state of California. There are no specialty licenses required such as loan broker, industrial, commercial or property manager.
WHAT ARE THE REQUIREMENTS TO BECOME A BROKER IN THE STATE OF CALIFORNIA?
To become a broker in the state of California you must have 2 years of active real estate salesperson experience or you must be a lawyer practicing in real estate. If you have been or currently are a broker in another state, that may also qualify you to sit for the broker exam without having to become a salesperson first.
If you have been a salesperson in California, you will typically need to take an additional five courses before being eligible to sit for the broker exam. If you are an out-of-state broker you will need to take eight courses.
ARE YOUR COURSES COMPATIBLE WITH A TABLET OR SMARTPHONE?
Absolutely! You can complete our courses on a tablet, smartphone or computer, as we designed them to be compatible with virtually all devices and operating systems.
AM I REQUIRED TO TAKE AND PASS THE END OF CHAPTER QUIZZES?
You are not required to take the end of chapter quizzes. They are available to you for your convenience and as a tool to help you confirm that you understood the material covered in each chapter. If you choose to take the quizzes at the end of the chapters, you can do so online using the interactive quizzes.
IF I HAVE QUESTIONS OR A PROBLEM WITH A COURSE WHO CAN I CONTACT?
You may contact our representatives between 7am and 7pm PST at 888-714-0566. You may also email us and we will respond quickly to your request.