A Leading Real Estate School
License Solution Real Estate School is owned and operated by Robert Handwerker and Jerry Frankel, the founders of two of the first online California real estate schools in which they have succeeded in helping thousands of students become real estate agents since 1999. Understanding the need to deliver comprehensive, yet easy to understand courses to new students is of paramount importance to Robert and Jerry.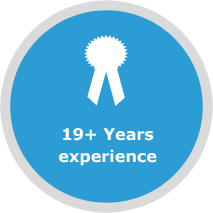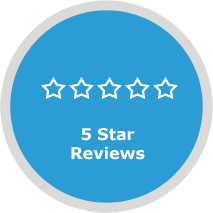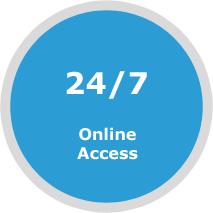 Online Real Estate License Training
UNPARALLELED IN THE INDUSTRY
Our study material is unparalleled as we have written our own content to improve the ability for students to easily understand the information necessary to pass the state exam on the first attempt.
This also allows us to deliver these courses to our students at the best price available anywhere, and constantly update the materials to reflect the newest changes in California Real Estate law.
Our school instructor, Gordon Frankel-Light is an integral part of our course content team. Gordon, an attorney, is a graduate of Brown University and NYU Law School. He has held similar development positions with About.com, Thomson-Reuters and Jacoby & Meyers.



DRE Approved Real Estate Courses
Our courses were updated and approved by the California Department of Real Estate (DRE) for 2022. Our California pre-licensing courses reflect the most up-to-date content available.
DRE Course Approval: To manually view our course approval, please click the link below.
In the Enter Course Provider Name: please enter license solution
http://secure.dre.ca.gov/publicasp/cestatutory.asp
A course and instructor evaluation is available on the California Department of Real Estate (DRE) website at www.caldre.ca.gov. Access this form by typing in "RE 318A" in the search box located in the upper right corner of the home page.
Additional Information
ABOUT OUR REAL ESTATE COURSES
Live Support
Our professionals are available during business hours 7am-7pm offering LIVE support. Should you have any questions during your enrollment we are always here to help you via email or telephone. Our student support is excellent and you can be sure that if you need any help with our course material or understanding the educational process, we will be there to assist you.
Real Estate Salesperson Pre-licensing
Our pre-license courses consist of reading the material and completing a multiple choice, online final examination. Reaching a score of 60% or higher will result in your certificate of completion to be issued. Each course will include a summary and practice questions covering each chapter. You may answer the chapter practice questions at your convenience if you wish to do so. However, it is NOT a requirement for completing each course or taking the course final exam. The chapter quizzes are for measuring your progress which allow you to have control over your studies.
License Solution's courses were updated and approved by the California Department of Real Estate (DRE) for 2022. Our California pre-licensing courses reflect the most up-to-date content available. The California Department of Real Estate (DRE) mandates that all students spend a minimum of (at least) 18 days per course, reading and studying, from the date of enrollment. The maximum time limit to complete your course(s) is one year from the date of enrollment. If you need an extension, please see Extensions and Re-Enrollments below.
Course Delivery
License Solution Real Estate School's online testing and state exam prep have been designed for easy to follow navigation and are both available 24/7. Our real estate content is very intuitive with no confusion which allows our students to receive the highest quality of information and understand it. The open-book, online final exams are directly related to the coursework and are designed for passing on your first attempt.
Our brand-new interactive state exam prep is tailored to your responses. As you answer each question, you will not only be given the correct answer, but given the explanation why it was the correct response. This is why our Exam Prep has been so successful in preparing our students for passing their state exams on their first attempt.In addition to giving our students the best courses at the best price, we offer our students live, hands-on student support. License Solution has our school instructor, Gordon Frankel-Light on call daily to "walk you through" any content questions you may have.
Course Final Examination
Each final examination consists of 100 multiple-choice questions and you may use your textbook or eBook while taking the exam. You are given 2.5 hours to complete each final examination and it must be completed within one sitting as required by the California Department of Real Estate. A passing grade is based on a minimum passing score of 60% on the final examination. Upon receiving a passing grade, your certificate of completion is immediately available for download.
Enrolled students wishing to take their Final Exam(s) online, please go to https://licensesolution.com/school/ to log in using the password given or assigned by us.
We Pay Until You Pass Guarantee
License Solution Real Estate School is so confident that you will pass the State Exam on your first attempt, that we will pay the state's testing fee of $60 for your next attempt and ANY additional attempt until you do pass. We've got your back!
Refunds
Students may apply in writing to License Solution, Inc., mailing address, 2700 Neilson Way unit #731 within 15 days from the date of enrollment to cancel and receive a refund for the full tuition. All License Solution, Inc. materials must be returned in excellent condition at the time of cancellation; the materials should not be soiled, torn or marked upon (if book materials were shipped and part of your order). Refunds are not allowed if any work has been submitted.
Extensions and Re-Enrollments
License Solution allows each student one full year to complete the course. If the course has not been completed within one year of enrollment, the student may receive an extension for one full additional year for $69.
Course Transfers
Courses may be transferred to another person by paying a transfer fee of $30.00 per course. Transfers are not allowed if any work has already been submitted.
Commitment To Our Students
You can be assured that License Solution has your best interests in mind from offering the best price, the highest quality DRE approved real estate courses and providing comprehensive student support throughout the education process.
If your goal is to begin a real estate career and earn money quickly, let us help you get your California real estate license in the fastest most effective means possible.