Why Choose Our Real Estate School?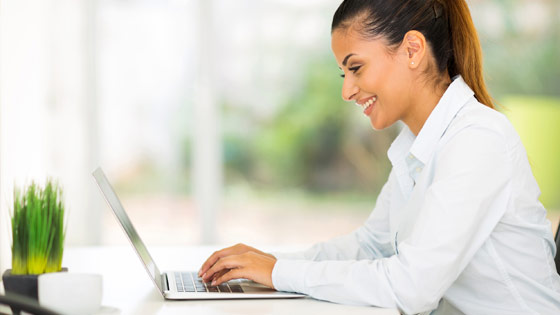 License Solution Real Estate School continues to be the industry leader in online real estate education. We pride ourselves in offering students everything they will need to take and pass the California state exam on their first attempt. Our core values have not changed since the school's inception. Below you will learn more about our educational program and why students choose us over other schools.
Fast & Easy Learning System
PASS ON YOUR FIRST ATTEMPT
License Solution offers a fast and easy learning system to help students become thoroughly familiar with the material required by the California Department of Real Estate.
Most importantly, our learning tools will assist you in RETAINING the information necessary to pass the state exam the first time you take it. The learning system we employ is proven and highly effective. Compare: Beware of other schools that may limit your learning speed by making you take mandatory exams after each chapter. While the interactivity may seem like something you may want, being forced to retake chapter exams until you receive 100% can be quite long and extremely tedious.
Not only does this slow your learning, some students have suggested it can become increasingly frustrating. We agree and therefore do not employ such unnecessary requirements.
At License Solution, our interactive program keeps you engaged from start to finish. And because everyone has their own learning style, we give you choices. Some prefer visual, some auditory, others do best with a combination of learning vehicles. We allow you to choose what works best for you and to change it up whenever and however you like. You can even switch from your computer to a tablet to your phone and pick up on one right where you left off on the other.
License Solution offers LIVE student support. You will appreciate the fact that you can always pick up the phone and give us a call should you have questions. We answer every call LIVE! No annoying phone menus. (Check our YELP reviews that all mention our responsiveness). You will be able to speak to someone knowledgeable, helpful and friendly when you call.
If you prefer to communicate via email, we are very quick to respond. Sometimes we respond to your email so quickly you will have the information you need within a few minutes!
Compare: Other schools offer support that states they will respond to your inquiry within 24 to 72 hours of your request. This may slow your learning progress should you need to wait that long each time you try to contact an instructor. License Solution does not believe our students should have to wait to get answers to their questions. That's why we answer your calls live!
First, we offer very competitive pricing compared to most
online real estate schools
. Our prices are one of the most affordable of online schools because we have built our system to be extremely efficient. First, we author our own materials and do not depend on 3rd party authors, publishers or editors. This allows us to pass the savings on to our students. Secondly, our staff is educated in multiple aspects of our company, so one of our staff members can answer questions about multiple issues. Finally, our IT Department takes on a full range of responsibilities including maintaining servers and our website, technical support, and marketing. Other schools will pass your call to multiple departments or even employ 3rd party companies and will refer students elsewhere for assistance.
License Solution is very proud of our school and continues to strive for excellence. If you are still unsure if you should enroll with License Solution, we recommend you check out our reviews on Yelp and Google to see what other students have been saying.
We are so happy with license solution! My husband and I both did the online course with them and passed the salesperson test in the first attempt! They always answered our questions and the course and prep tests were a big help to us! Thank you
Additional reviews listed our course package page.