For example, as soon as you walk into a Target store, there is a Starbucks waiting to take your drink order. Busy shoppers take advantage of Target's affordable prices and reward themselves for their shrewd shopping acumen with a grande almond milk double latte! BuzzFeed formed a strategic alliance with a nonprofit, Best Friends Animal Society, to produce content. The former, filmed actress Emma Watson as she answered fan questions and played with adorable kittens, who were all adoptable from Best Friends. And Louis Vuitton and BMW, two luxury brands that share a well-to-do audience, teamed up to create a collection of handbags, custom made to pair with the BMW i8 sports car. The black handbags with electric-blue lining match the car's design perfectly, since the black vehicle has an electric blue stripe on the side.
So how does all of this relate to real estate agents? Wise agents know that forming partnerships or alliances with other businesses to serve their clients is key to making sure their clients' real estate purchases and sales go smoothly. With what kind of businesses should an agent partner?
Home Stager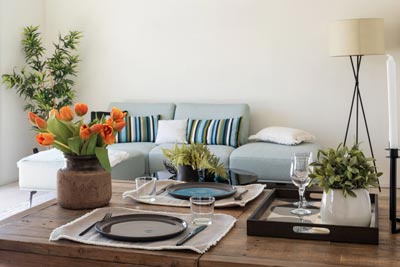 How about starting with a home stager? Home staging is a sales technique that integrates decorating with marketing. From simply uncluttering and reorganizing a home, to ridding it of excess and often personal items that make it appear crowded, to completely refurnishing and accessorizing it, and everything in between, a home stager can be invaluable.
Preparing your client's home for sale to make it more appealing to potential buyers is crucial to selling it quickly and for the best price. Home stagers are a great source of design ideas to either make the most of the seller's current furniture and furnishings, or to change some or all the interior to maximize the home's charm and appeal.
An agent may find a trusted, go-to home stager on whom she can rely by getting recommendations from other agents and brokers.
Home Inspector
Every home sale transaction must include an inspection by a certified home inspector to make sure the house is in good shape and to point out any repairs that need to be performed. This expense is usually covered by the homeowner. To find a good one who is reasonably priced, thorough, and fair, start by asking your fellow real estate agents for names of inspectors they have worked with and trust. Of course, you can always google "home inspectors near me" or insert whatever town the home is in. But a recommendation from another agent or a broker is the best way to go so you know the inspector is a good one.
Contractor

Unless a home is brand new, you will need to have a reliable contractor who is able to fix items around the house for a fair price. The repair requests will typically come from the home inspector's report, as well as from the potential buyer or even from the agent himself.
A handyman may be able to make some of the simpler repairs, but a contractor may be necessary for skilled areas such as plumbing, electrical, roofing, carpentry, etc. Usually, the better the contractor, the higher the price. But with home repair, you commonly get what you pay for. Again, agents should speak to other agents and brokers to get recommendations for a local contractor with whom they can partner.
Mortgage Broker
Having a reliable, trustworthy lender or mortgage broker to refer your clients in order to find the best rates when they apply for financing will be much appreciated and could save your clients both time and money. Applying for a home loan can be a laborious process. As a real estate agent, you want the transaction to close as smoothly as possible without any glitches or surprises. Agents who have been around a while routinely work with many lenders and have intimate knowledge about which are reliable, and which are not. Things can easily go awry with a careless lender or broker who misplaces documents, misses deadlines, or fails to ask for the correct papers.
The lenders with whom an agent prefers to work also realize that the agent will likely stop referring business if that lender fails to perform to the agent's expectations. Thus, the lender is likely to pay closer attention to detail to serve the agent's client well, lest risk losing that agent's future referrals.
Forming strategic partnerships or alliances like these and others are vital to becoming successful in your career as a real estate agent. But be patient; it takes time to develop a "team" of experts to assist you and your clients.