Many people want to get into real estate as a career, a way to build wealth, and a path to a fulfilling life with financial security. There's just one thing standing in the way: the real estate licensing exam. In California, this exam stands as a significant obstacle that many attempt and many fail. How can you make sure you stand out as one of the successes?
Hard work, studying, and retaining knowledge play a significant part.
The more you know about the exam, what's on it, and how it's scored, the better off you'll be when it comes time to take the test. You won't know everything – acing such an exam is nearly impossible – but once you know the threshold you need to meet to pass the test, you can put your efforts towards making sure you succeed, and the rest is gravy.
Basic Details of the California Real Estate Exam
The real estate exam in California comes in two forms: salesperson and broker. We'll talk more about the broker exam later, so for now, let's focus on the salesperson exam. This exam allows you to be licensed as a real estate salesperson in the state of California and enables you to work under a licensed broker.
The exam is quite lengthy and difficult, with one of the lower pass rates among states in the nation.
It's a high-pressure situation, which itself weeds out many applicants who are not quite prepared, and the exam thoroughly tests your knowledge of real estate sales generalities as well as state laws and regulations. You need to know a little of everything, which is why there are significant requirements for education prior to taking the exam.
The education requirements include three courses totaling 135 hours (which is 54 days of 2.5-hour classes). Two of these are set: Real Estate Practice and Real Estate Principles. The third is an elective. We recommend Real Estate Finance, but you can also take electives like Legal Aspects, Property Management, Appraisal, or Economics and Escrow.
Other electives are possible as well, but these are the ones we offer because we've learned over the last 20+ years that they're most applicable to the exam and the practicalities of working in real estate.
As a note, we recommend Finance because it has the broadest, most generally-applicable information to prepare you for the greatest number of questions on the exam. Other electives are narrower and cover a smaller portion of the questions on the exam. But, if you have a solid working knowledge of finances or a background in finance, you may not need that elective specifically and can benefit from another elective instead.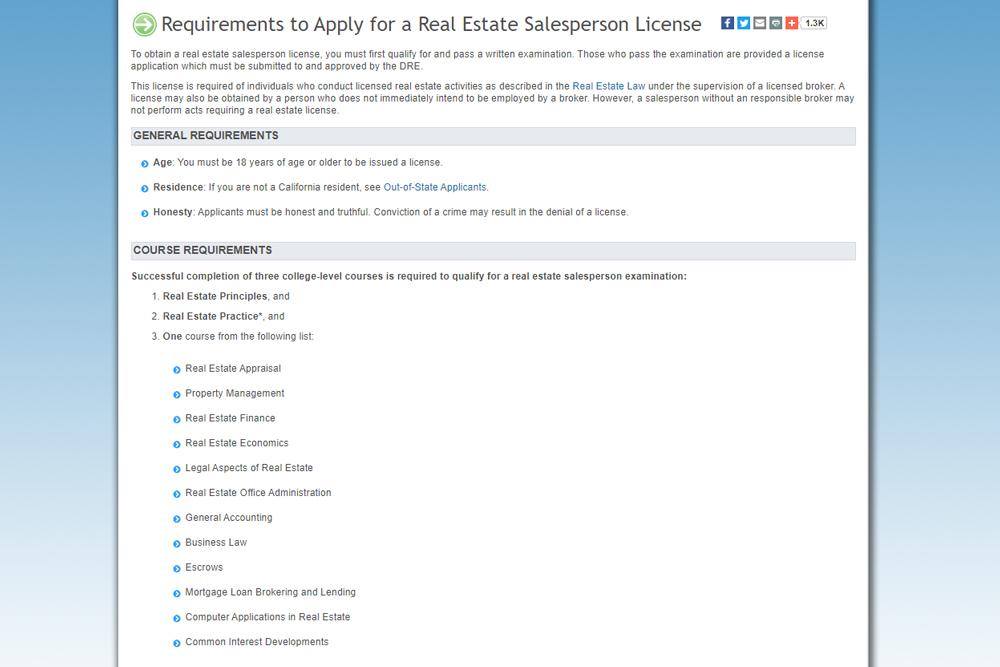 Otherwise, the requirements for taking the exam are relatively light. You need to be at least 18 years old. You are not required to be a resident of California, though out-of-state applicants have a different process and form to fill out. Additionally, while past convictions of crimes do not automatically prevent you from taking the exam, they may affect eligibility.
The fee to take the exam is $60 each time. If you fail the first time and need to re-take it, it's another $60. If you need to reschedule the exam, it's $15 the first time and $30 each time after that. Once you pass, the fee to obtain your license is $245. You will also need to be fingerprinted, with a fee associated with the process, usually $49.
P.S. If you take your classes through License Solution, we will cover your exam re-take fees if you don't pass the first time!
What Are the Average Pass Rates for the CA Real Estate Exam?
The California Department of Real Estate provides detailed statistics about the number of people who take the exam and the number of licenses issued (which broadly equates to the number of people who passed.) There's always the chance that a few people pass the exam but do not go on to get their license, but this number is negligible.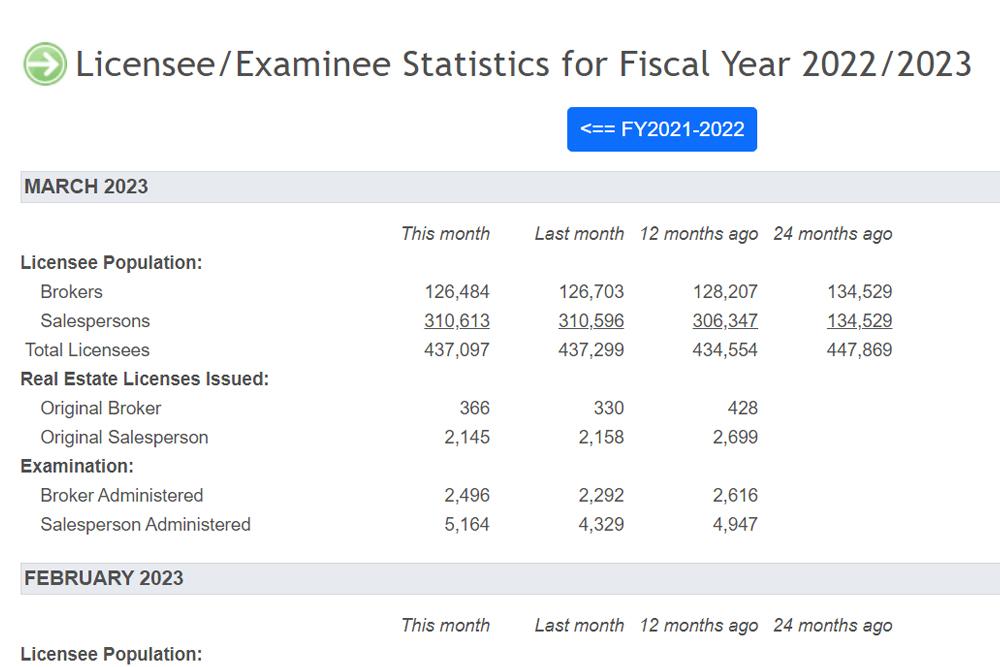 Pass rates vary month to month, quarter to quarter, and year to year. Generally, they hover around 50%; sometimes, they're as high as 53% and sometimes as low as 45%. A 50/50 shot at passing the exam may seem steep, but with the right preparation, your chances will be much higher than the average.
What Score Do You Need to Pass the CA Real Estate Exam?
The California real estate salesperson exam is a three-hour examination consisting of 150 multiple-choice questions. It's taken in person at a testing venue, and you're allowed to bring very little other than your own person. Items like cell phones, wallets, smart glasses, backpacks, purses, briefcases, food and drink, computers, calculators, watches, and hats are all prohibited.
Proctors have the discretion to ask you to leave anything they decide is inappropriate out of the venue or in an individual storage locker.
How many of those 150 questions do you need to get right in order to pass? You need a score of at least 70% to pass, which means you need at least 105 questions correct. In practical terms, there will be 45 questions on the exam that you can guess at or skip and still pass the exam. As long as you're confident in at least 105 of the answers you give, you'll be able to pass.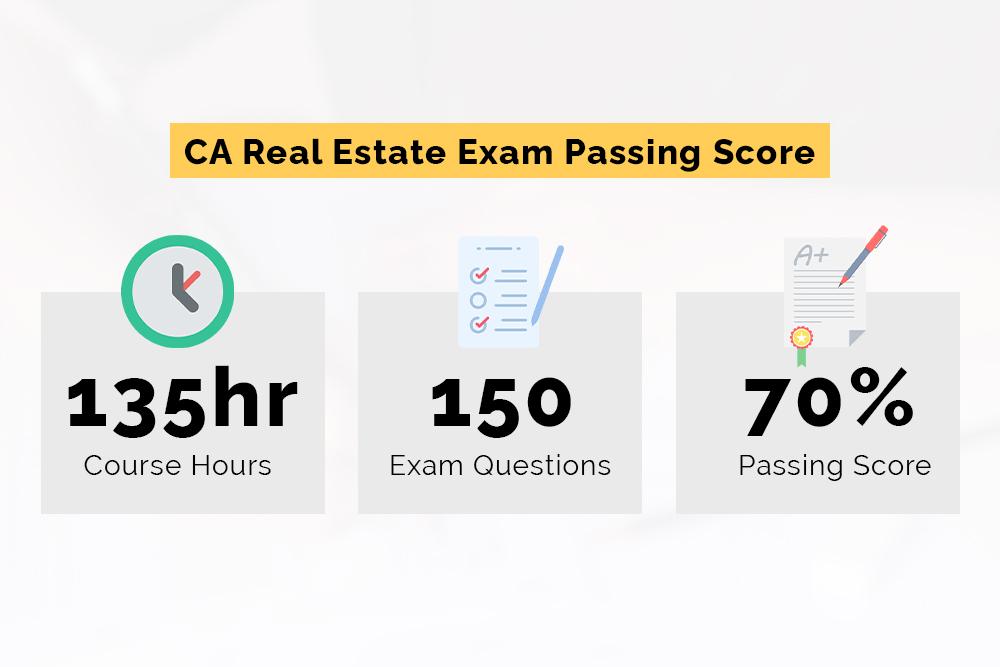 Note that this is different from state to state. Each state has its own real estate exam, and they vary a lot in terms of the number of questions and the percentage that must be correct in order to pass. You can see a full table here if you're curious about what the easiest and hardest states are.
What Are the Topics and How Many Questions Are in Each?
The California real estate exam is divided into seven sections. Each one has a variety of topics they cover. Here's what the DRE says about it.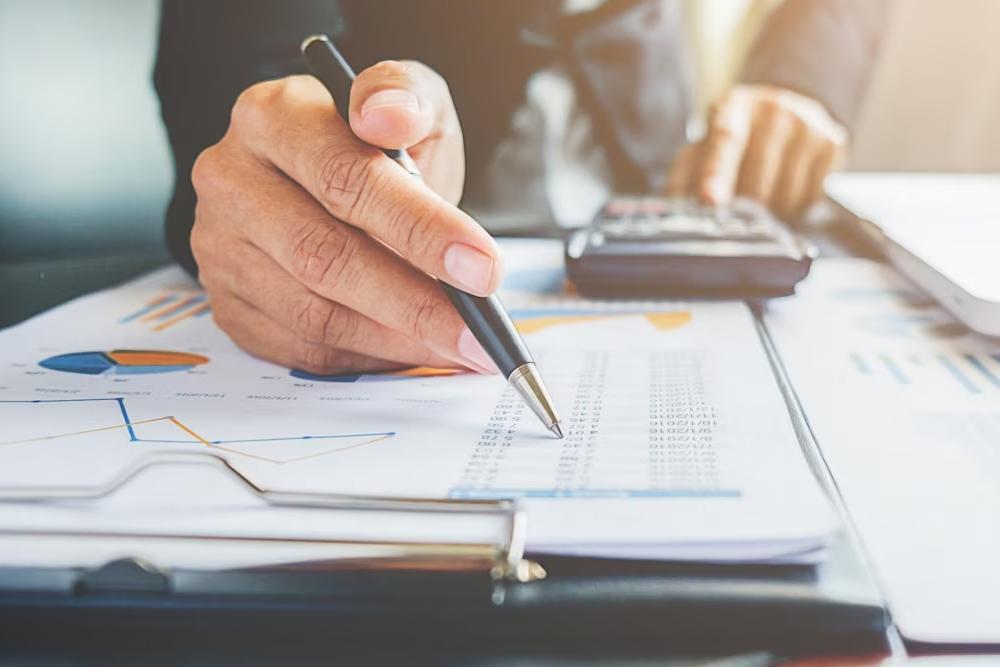 Section 1: Property Ownership and Land Use Controls and Regulations
This section is worth 15% of the exam, which amounts to 22-23 questions. It covers topics such as:
Classes of property.
Property characteristics.
Encumbrances.
Types of ownership.
Descriptions of property.
Government rights in land.
Public controls.
Environmental hazards and regulations.
Private controls.
Water rights.
Special categories of land.
Section 2: Laws of Agency and Fiduciary Duties
This section is worth 17% of the exam, which amounts to 25-26 questions. It covers topics such as:
Law, definition, and nature of agency relationships.
Types of agencies and agents.
Creation of agency and agency agreements.
Responsibilities of agent to seller/buyer as principal.
Disclosure of agency.
Disclosure of acting as principal or other interest.
Termination of agency.
Commission and fees.
Responsibilities of agent to non-client third parties.
Section 3: Property Valuation and Financial Analysis
This section is worth 14% of the exam, which amounts to 21 questions. It covers topics such as:
Value and the methods of estimating value.
Financial analysis.
Section 4: Financing
This section is worth 9% of the exam, which amounts to 13-14 questions. It covers topics such as:
General concepts in real estate financing.
Types of loans.
Sources of financing.
Government programs.
Mortgages, deeds of trust, and notes.
Finance and credit laws.
Loan brokerage.
Types of loan originators.
Section 5: Transfer of Property
This section is worth 8% of the exam, which amounts to 12 questions. It covers topics such as:
Title insurance.
Deeds.
Escrow.
Tax aspects.
Special processes.
Transfer through court supervision.
Types of vesting.
Section 6: Practice of Real Estate and Disclosures
This section is worth 25% of the exam, which amounts to 37-38 questions. It covers topics such as:
Trust account management.
Fair housing laws.
Truth in advertising.
Record-keeping requirements.
Agency supervision.
Permitted activities of unlicensed sales assistants.
DRE jurisdiction and disciplinary actions.
Licensing and continuing education.
California real estate recovery fund.
General ethics.
Technology.
Property management.
Commercial, industrial, and income properties.
Specialty areas.
Transfer disclosure statements.
Natural hazard disclosure statements.
Disclosure of material facts affecting property value.
Need for inspection and obtaining and verifying information.
Reports.
Servicing diverse populations.
Section 7: Contracts
This section is worth 12% of the exam, which amounts to 18 questions. It covers topics such as:
General contracts.
Listing agreements.
Buyer broker agreements.
Offers and purchase contracts.
Promissory notes and securities.
Purchase and lease options.
Advanced fees.
As you can see, certain sections are much more important than others, and some can be virtually ignored entirely, and you can still pass the exam. That said, having even a basic knowledge of the smaller subjects is enough to pass many of the questions, which puts you in a great position for the more difficult and complex sections of the exam.
How to Know When You Know Enough to Pass
One of the most difficult parts of taking any major exam, like the California real estate exam, is knowing when you've done enough learning and study and when you're prepared to pass the exam.
The best advice we can give you is, once you've taken the appropriate courses, take a few practice exams in the comfort of your own home. By taking the test in a more comfortable environment, you can test your knowledge, identify areas where you need further study, and get used to the kinds of questions you're likely to see on the exam. Practice tests will rarely share the exact same questions as the exam itself, but the questions will cover the same topics and have the same framing, so you get a feel for it, even if you can't just memorize answers.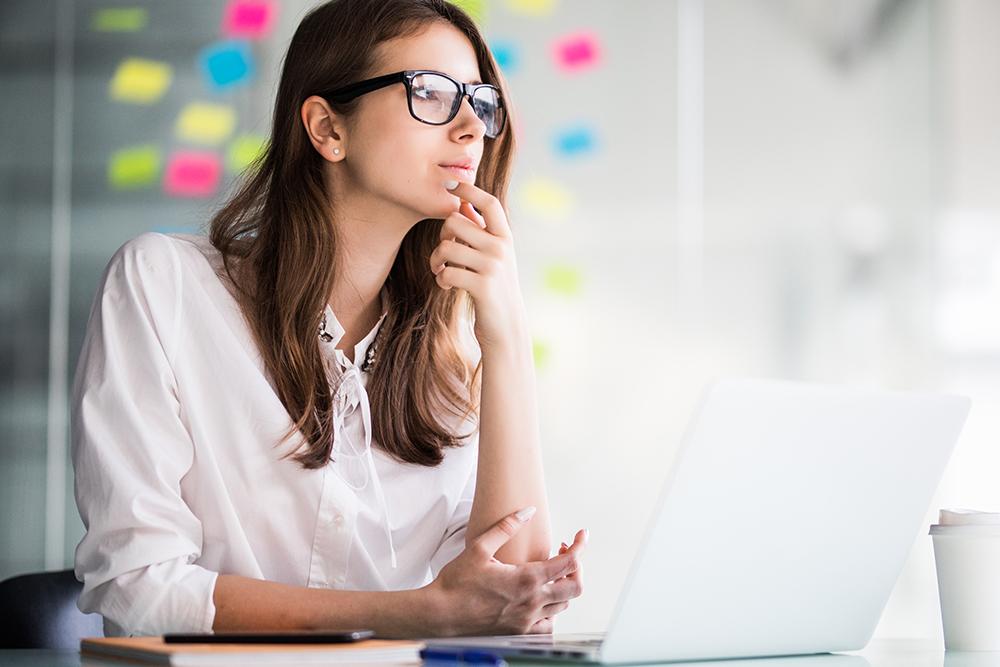 Once you've practiced and passed the exam in your own home or another comfortable location, you can feel more prepared and confident about taking the exam for real. That's when you know you are fully prepared.
We also recommend having a high-quality source of support. When you take our license preparation classes, we provide backing for your exam. That $60 fee each time you need to re-take the exam is steep, so we cover it for you until you pass.  That's how confident we are in our classes!
What About the Broker Exam?
Above, we mentioned the broker exam. The broker exam is much more complex and difficult because it requires advanced knowledge that you gain from working as a real estate salesperson over the years.
The broker exam is 200 questions rather than 150, and you have four hours instead of three to take it.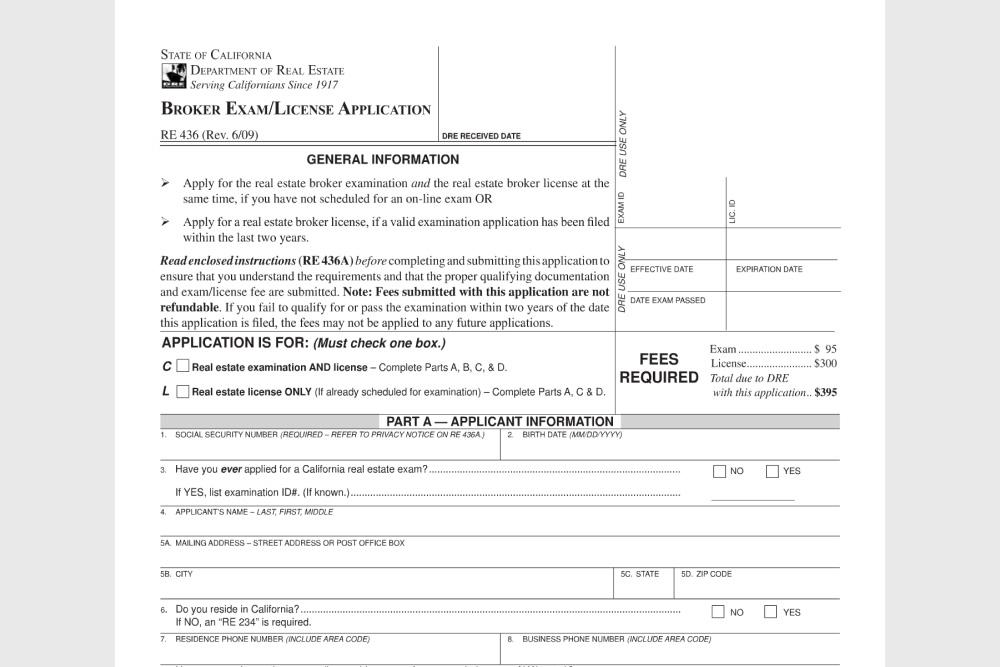 It also has a steeper requirement to pass: you need to get at least 75% of the questions correct. The topics are broadly the same – you can see them here – but the depth and intricacies of the questions are different and more challenging.
How To Guarantee You'll Pass the California Real Estate Exam
Nothing in life is guaranteed, but we offer the next best thing: a guarantee!
Our online real estate exam preparation courses are certified and sponsored by the DRE to provide the depth and quality of education necessary to qualify for and pass the exam. Any package of Silver or above comes with our guarantee: we'll pay your exam fees until you pass, no matter how many attempts it takes. We're confident that it won't take more than one, though, if you properly study and absorb the information in our courses.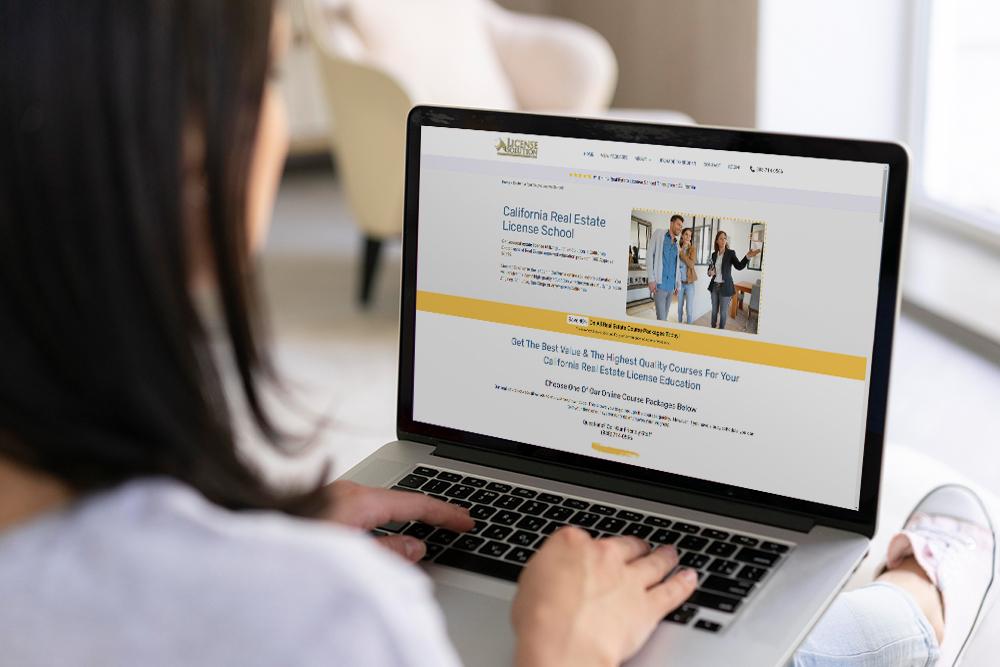 Don't believe it? Ask anyone. We've been at this since 1999, and we have tons of 5-star reviews and a host of previous students happily practicing real estate with their licenses to show for it. You're also free to contact us for questions, further instructions, or any concerns you may have at any time. There's no better way to prepare for California's rigorous real estate exams than our courses!
Drop us a line or enroll today, and you'll be well on your way to earning your real estate license and starting your career.